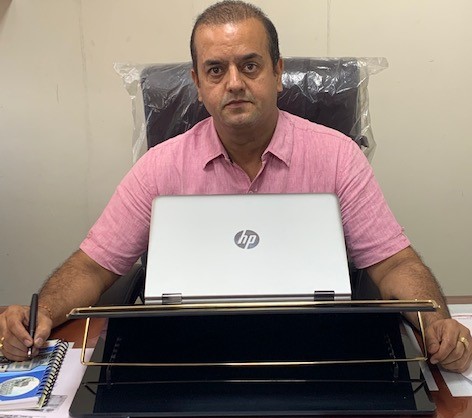 Dr. Anoop Verma
We are a multidisciplinary team who conduct applied research and consultancy into the sustainable environment, alternative energy sources, hydrogen energy, environmental policy, bioremediation, atmospheric science and impacts of climate change on abiotic and biotic systems.
School of Energy and Environment (SEE) was carved out from the erstwhile Department of Biotechnology and Environmental Sciences with effect from the academic year 2013. We have extensive experience of work with the commercial sector, local government, central government, and research councils.
School of Energy and Environment has well-furnished and sophisticated environmental laboratories to develop the area of Environmental Science and Engineering at Thapar Institute of Engineering and Technology. It draws on researchers, teachers, experts and students across India and offers them a platform to explore, innovate, integrate and solve complex social, technical and environmental issues. The School offers opportunities for public-private partnership to develop sustainable environment and energy options for future generations. It has qualified, competent and experienced faculty, involved in carrying out academic, consultancy, and research activities since 1986. We make an impact through research and by teaching the next generation of students to understand and manage Earth's resources, and by communicating our science to policymakers, and the public.
School of Energy and Environment has initiated an Online Professional development course (six months) on "Waste Management and Resource Recovery" from January 2023 to enlighten the knowledge of Industrial employee, Pollution control board employees, Academicians, Entrepreneurs based on environment, Environmental enthusiast, Urban local body authorities and other working professionals in the field of solid waste management.
In the spirit of Industry-Institute Partnership, and the development of the national partnership with leading institutions, recently School of Energy and Environment, TIET, and CII- Centre of Excellence for Competitiveness, Chandigarh have signed Memorandum of Understanding (MoU) to establish a program of collaboration on related matters of mutual interest including Guest Lectures by Energy Experts from Industry, Student Internships in Industries and Energy Consultancy organizations, Certifications in ISO and Energy Efficiency, joint research projects in collaboration with Industry, etc. We have jointly initiated an Online Post-Graduate Program (2 Semesters) on "Energy Management and Climate Change" (Batch 1: November 2020 - June 2021; Batch 2: July 2021 - June 2022)
In addition, academic and research interactions have also been established with the National Institute of Bioenergy (NIBE), Kapurthala, CSIR - Central Building Research Institute (CBRI), Roorkee, CSIR - Central Mechanical Engineering Research Institute (CMERI), and Punjab Energy Development Agency (PEDA).